I cannot wait for Jonathan Safran Foer's
new book
! It's called
Tree of Codes
. This is from the website:
Our early conversations with Jonathan Safran Foer about Tree of Codes started when Jonathan said he was curious to explore and experiment with the die-cut technique. With that as our mutual starting point, we spent many months of emails and phone calls, exploring the idea of the pages' physical relationship to one another and how this could somehow be developed to work with a meaningful narrative. This led to Jonathan deciding to use an existing piece of text and cut a new story out of it. Having considered working with various texts, Jonathan decided to cut into and out of what he calls his "favourite book": The Street of Crocodiles by Bruno Schulz.

As Jonathan began to carve out his story, we started doing our production homework and literally got turned down by every printer we approached – their stock line being "the book you want to make just cannot be made". Thankfully, we found Die Keure in Belgium who relished the challenge of making a book with a different die-cut on every page.

Over a year of writing, cutting and proto-typing later, comes Tree of Codes, a haunting new story by Jonathan Safran Foer cut from Bruno Schulz's words.

The book is as much a sculptural object as it is a work of masterful storytelling: here is an "enormous last day of life" that looks like it feels.
I love that he seems to be blurring the lines of collage art and novels. He is also using one of
his
favorite books to write a book himself.
That
is interesting!
I have read his other books and they are just so different and affecting from anything I've ever read.
Extremely Loud and Incredibly Close
is being made into a movie! It looks like it could be pretty good. Stephen Daldry is a favorite director of mine :) I'm sure that everyone has seen
Everything is Illuminated
by now. I love that movie!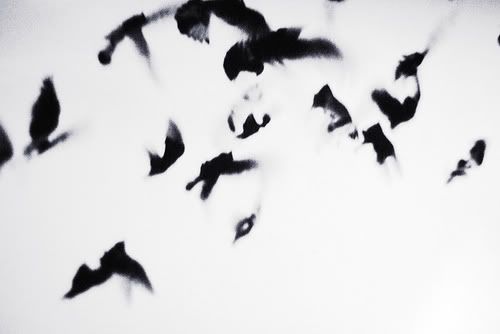 In other news, I am going to start a new feature on this blog coming SOON! Have a happy day!